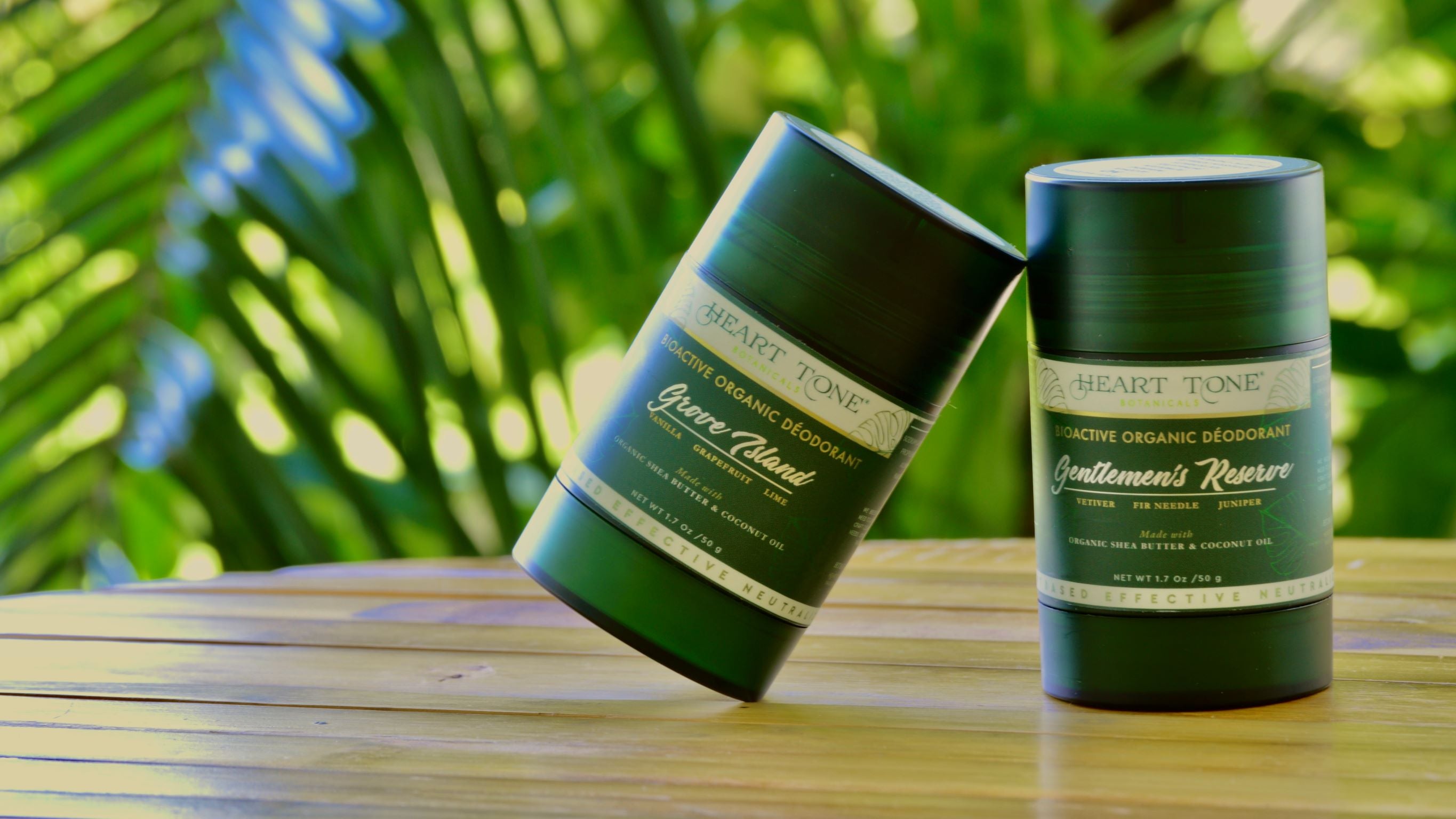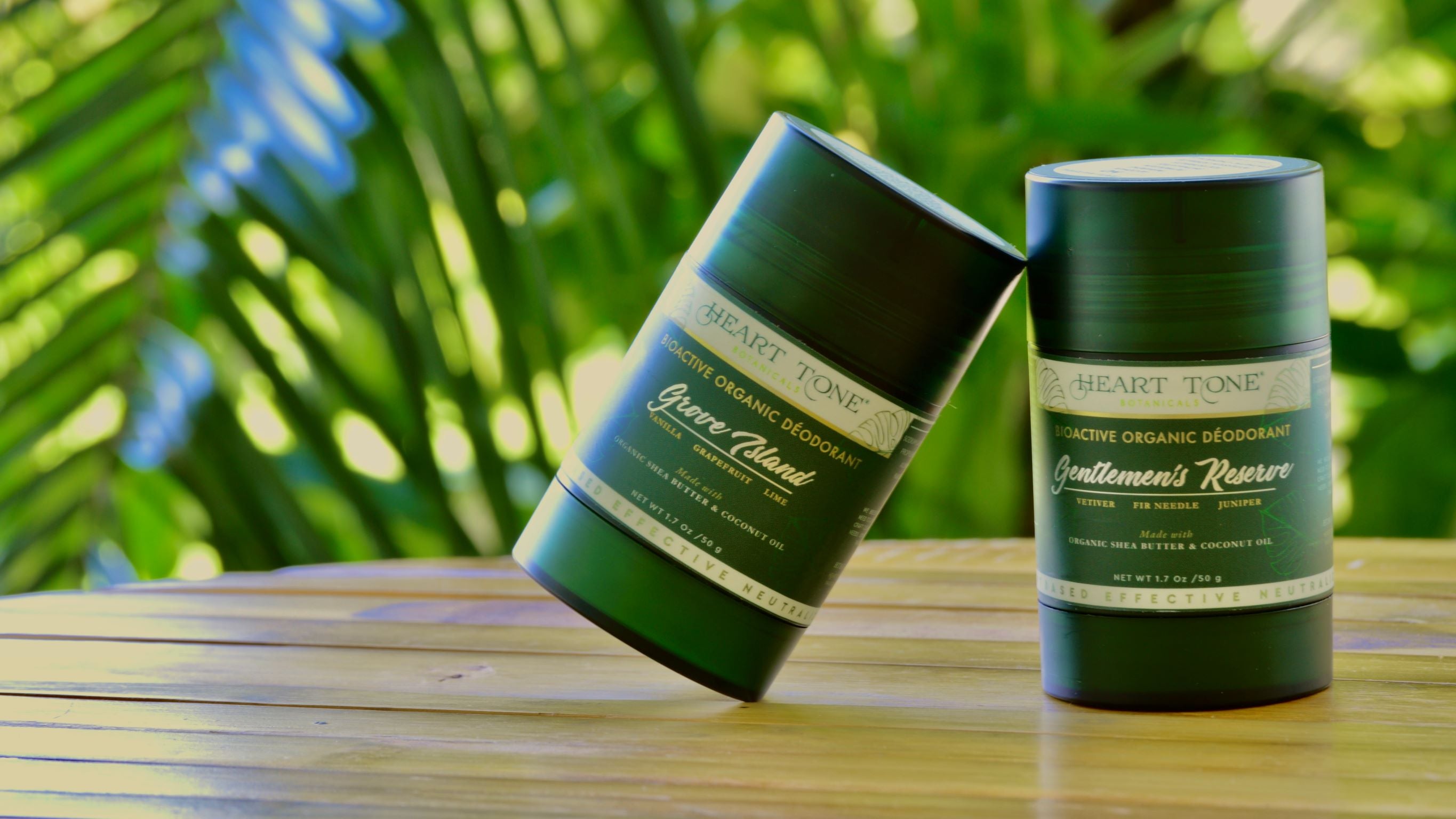 Aluminum FREE
Baking Soda FREE
Triclosan FREE
Ultra Smooth Glide
Never Any Residue
24HR Odor Protection Guaranteed
Natural Body Care
Your body is a temple that deserves only the best. Don't stock your bathroom or medicine cabinet with products full of unnecessary additives and questionable environmental impact. Instead, turn to the Body Collection at Heart Tone Botanicals.
Founded by a husband and wife who believe in the power of nature's ingredients, our company makes soaps, natural deodorant, pain balms, wound healing ointment, and more that have been used by friends, family, and neighbors for years – and now you can enjoy them as well! Our focus is on providing natural products that are vegan, plant-based, and GMO-free but that don't sacrifice power and effectiveness.
From nourishing coconut cream to freshly harvested aloe, we use high-quality, natural ingredients in our soaps and never dyes, fragrances, phthalates, irritating chemicals, or sodium lauryl sulfate. Using premium cold processing, our toxin-free blends are made to nourish, hydrate, and soothe irritated skin. Thanks to our clean ingredients, they're powerful enough for the toughest jobs yet gentle enough for use on little ones. Use in the shower or bath for the face and body or as a shaving lather.
For your medicine cabinet, our assortment of pain-relief balms and wound-healing ointments are made to keep you feeling your best. Our Dual Rescue Rub Pain Balm offers an icy blast to power through pain, followed by long-lasting heat to soothe tense and tired muscles. For cuts, burns, and minor skin irritations, our Would Guard Gel is the perfect wound-healing ointment to soothe and protect. Using botanical extracts, vitamins, and other natural ingredients, this gel provides an innovative barrier that protects while allowing for breathability, helping you heal faster and safer.
Whatever your body needs to heal, replenish, and renew, you're sure to find it with the all-natural ingredients from Heart Tone Botanicals.