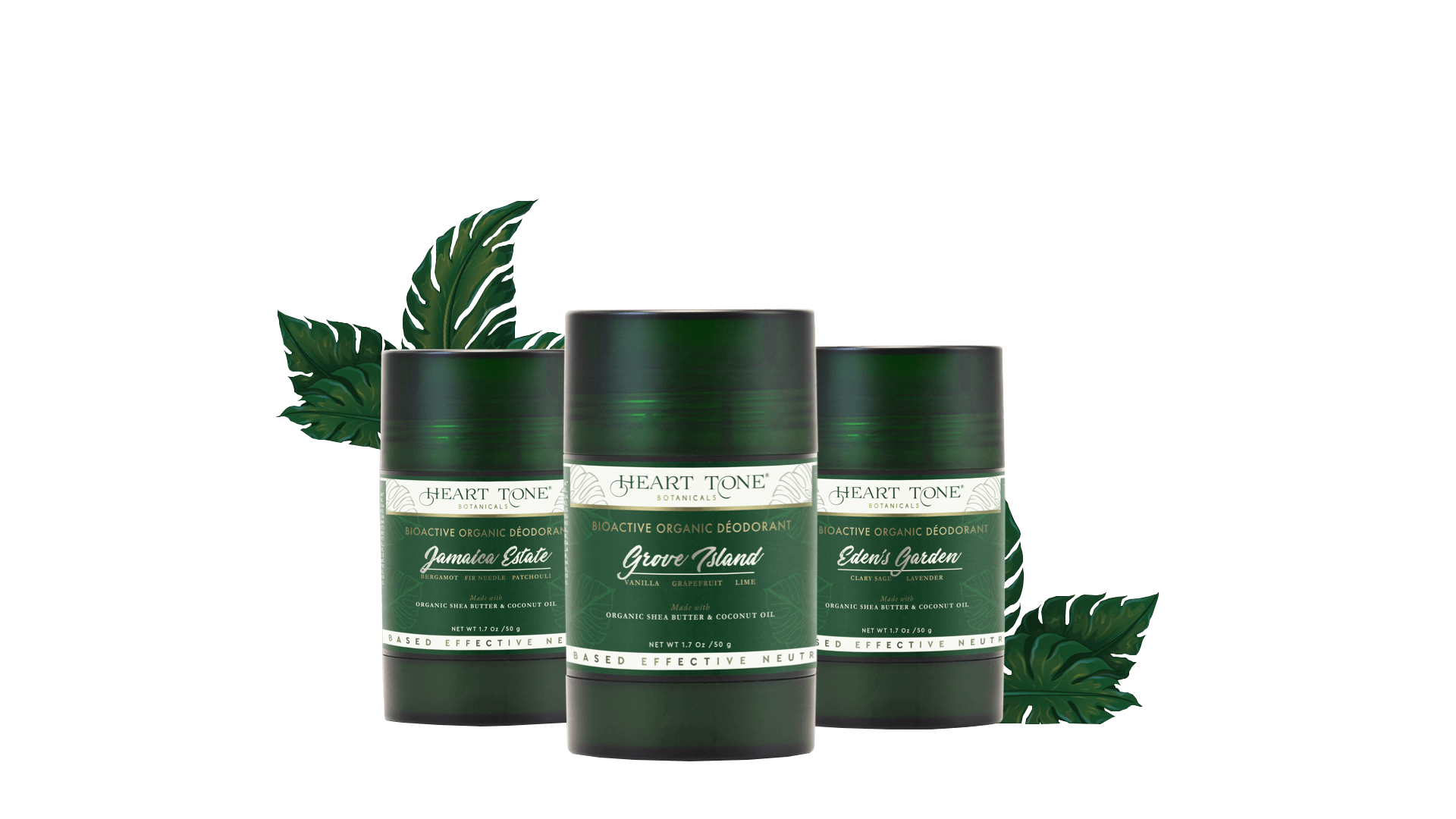 The Castaway
---
Stranded never smelled so good!
1 Eden's Garden Deodorant
1 Jamaica Estate Deodorant
1 Grove Island Deodorant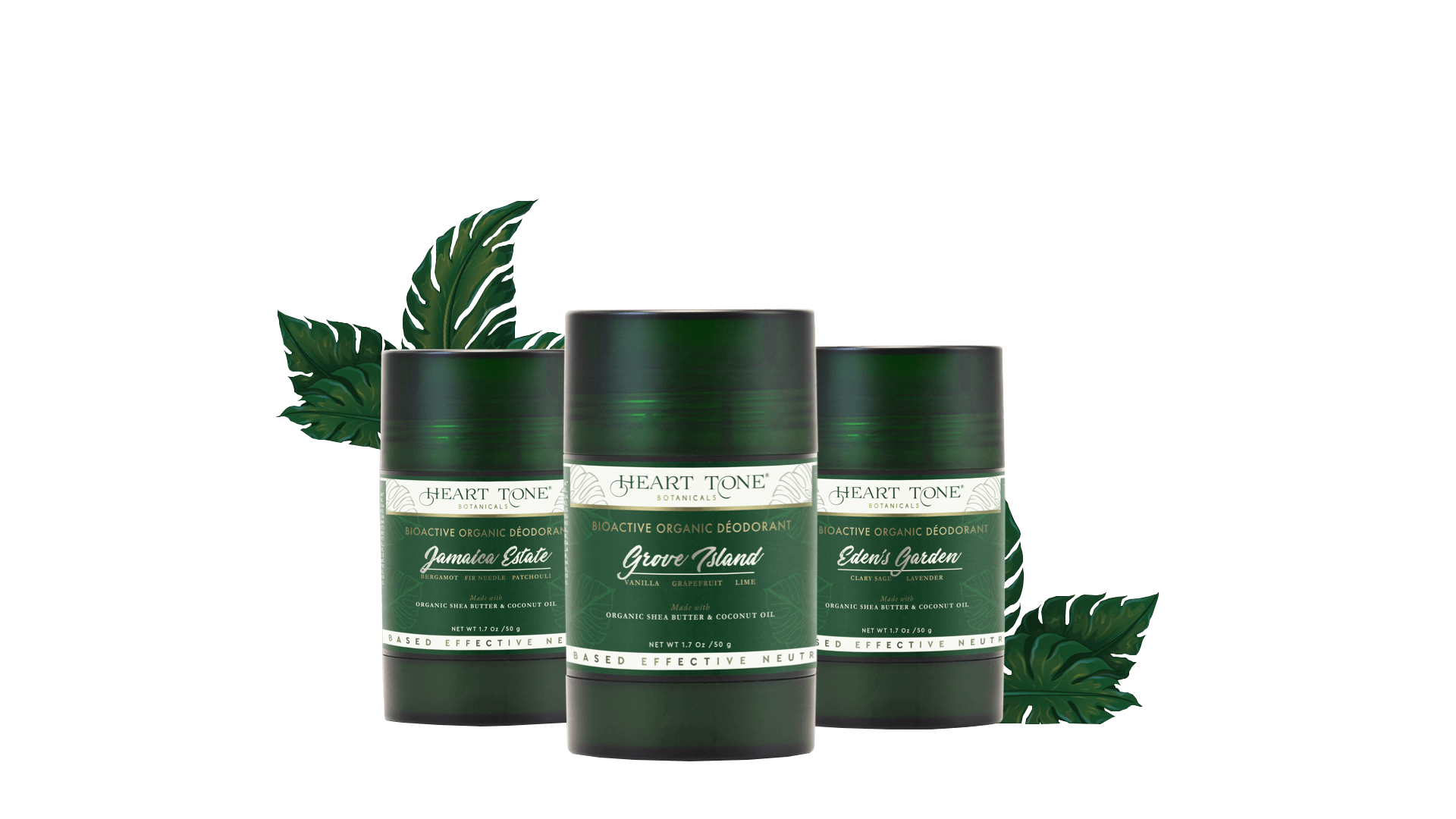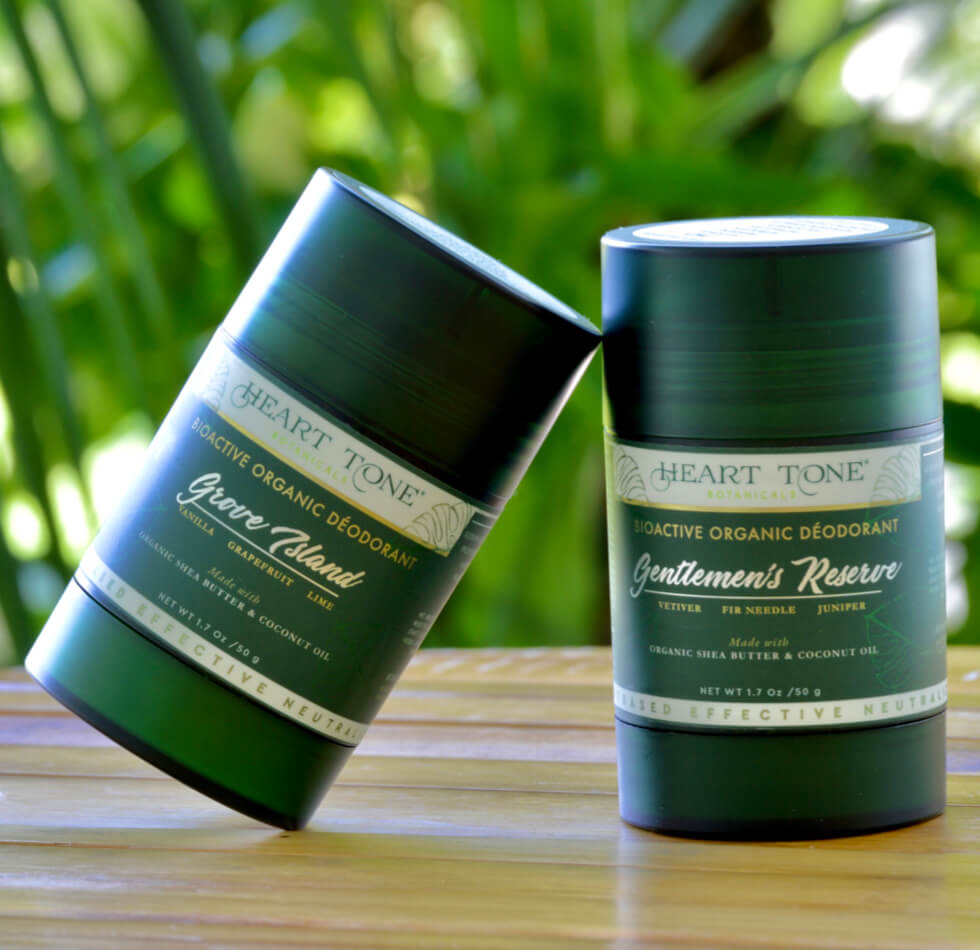 NATURAL DEODORANT GUARANTEED TO WORK
A truly efficacious collection of sophisticated natural deodorants made for the most discerning and conscious armpits. Introducing the world's best and most effective natural deodorant on the market today. Our Bioactive deodorant provides continuous all-day protection in one application with powerful plant botanicals such as Neem, Tamanu and Hops that work together in unison to stop odor at it's source before it starts. Essential earth minerals continue to provide lasting all day odor inhibiting compounds such as zinc ricinoleate, zinc oxide, and magnesium hydroxide. Cold pressed raw organic coconut oil, sunflower and jojoba make for a rich, creamy stick that glides on smoothly while helping to detox, nourish, and moisturize the skin. Get high performance odor control that can handle any daily challenge and gain outstanding all day protection without any of the irritation, toxins, or synthetic fragrance's that other deodorants are known for. This healthy long-lasting natutal deodorant is sure to keep you fresh all day long guaranteed.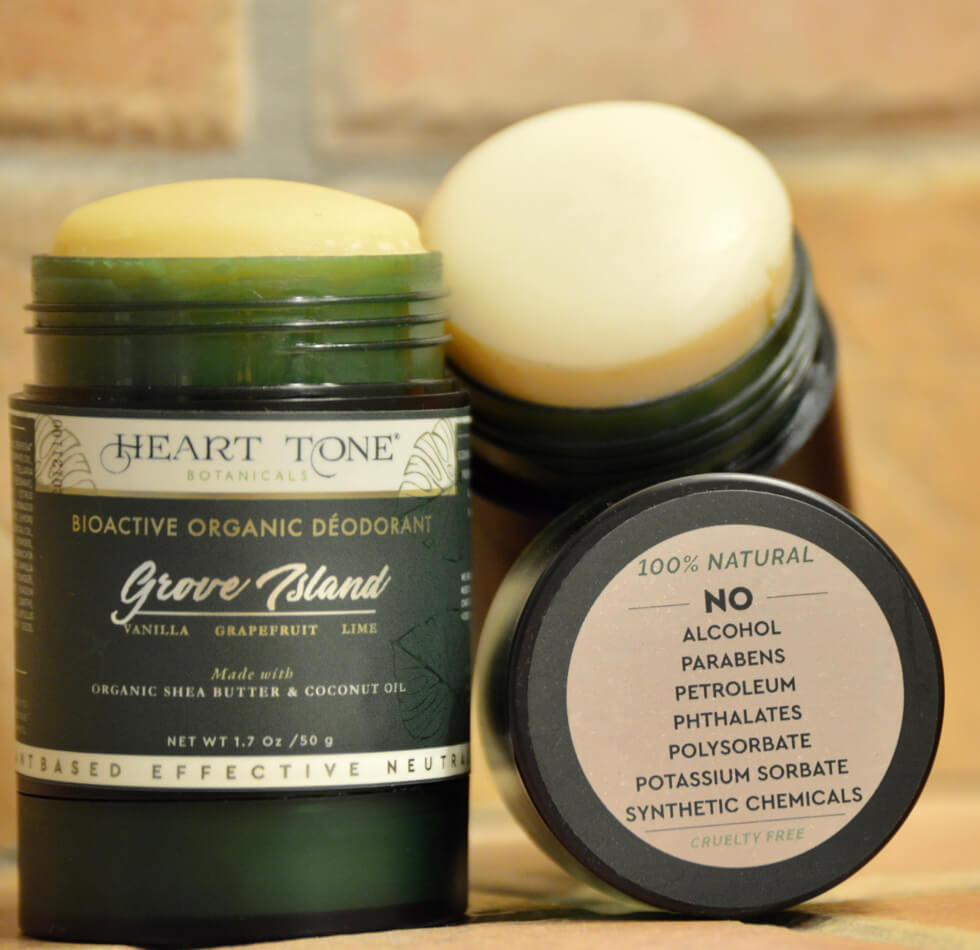 BENEFITS OF OUR DEODORANT 
• SILKY SMOOTH FEEL
• 24HR PROTECTION
• BOTANICAL EXTRACTS
• NEUTRALIZES ODOR
• SENSITIVE SKIN FORMULATED
• DOES NOT CLOG PORES
• DEODORIZES & MOISTURIZES
• SUPPORTS SWEAT GLAND DETOX
NO HARSH OR TOXIC CHEMICALS.
Safe for you, your family, and our planet. Our all natural Bioactive deodorant is formulated to meet even the most sensitive, conscious and discerning armpits. Never any fillers and free of aluminum, heavy metals, baking soda, ozokerite, Alcohol, artificial fragrance Parfum/Scents, Artificial colors/dyes, siloxanes aka silicones, paraben's, synthetic preservatives,  petroleum and or petrochemicals, Propylene Glycols (PG) or Polyethylene Glycols (PEG), Propendiol, Petrolatums, Paraffins, phthalates, Phosphates, Sodium Phosphates, Disodium Phosphates or Trisodium Phosphates, Sodium Laurel Sulfates (SLS), Sodium Laureth Sulfates (SLES), or ammonium laureth sulfate (ALS), and Triclosan.  
NO PETROCHEMICALS (OZOKERITE & PROPENDIOL FREE)
NO HEAVY METALS (ALUMINUM FREE)
NO GMO'S 
NO ARTIFICIAL FRAGRANCE PARFUM'S OR SCENTS
NO HARSH IRRITANTS (BAKING SODA FREE)
NO FILLER INGREDIENTS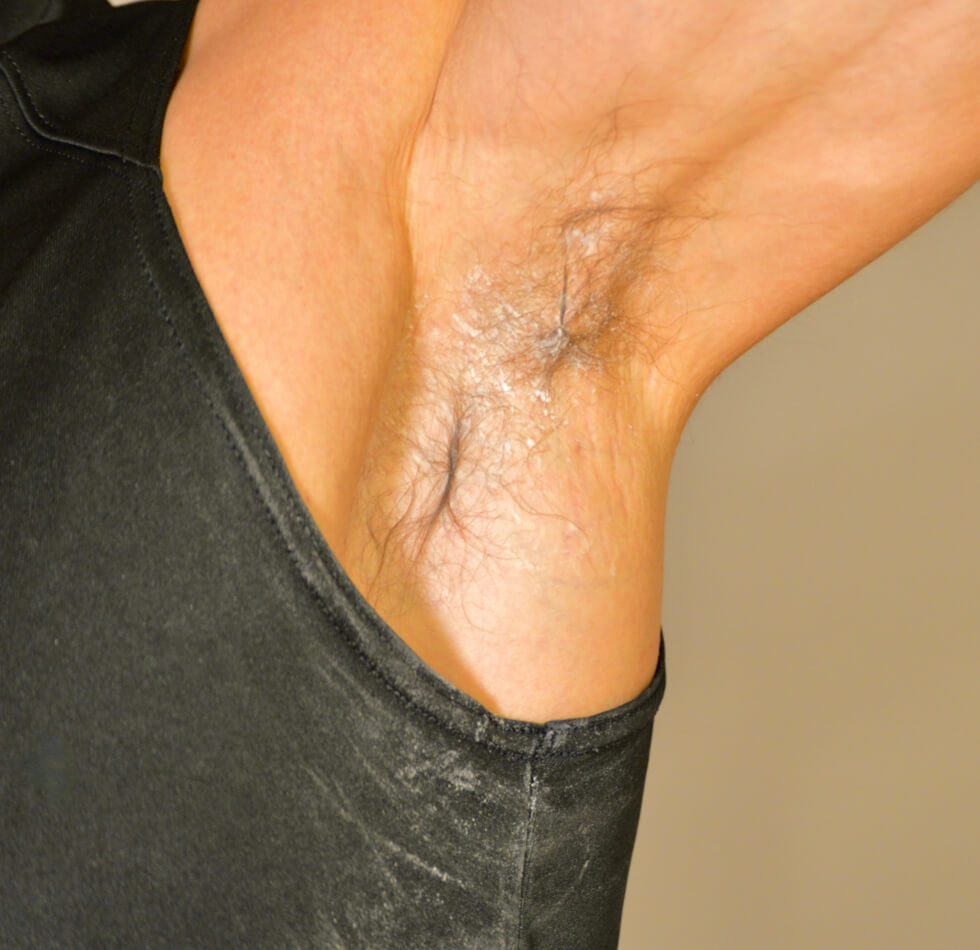 OTHER DEODORANTS 
Many deodorants on the market today contain toxic heavy metals like aluminum that are designed to block pores and inhibit the body's own natural ability to expel toxins. Company's often claim "natural" and opt to use Ozokerite and or Propendiol which are petroleum derrived petrochemicals/paraffin ingredients. Still the majority of products will use synthetic preservatives, silicones, fragrance/Parfum, or other harsh irritants like baking soda that dry, irritate, and disrupt the skin's microbiome.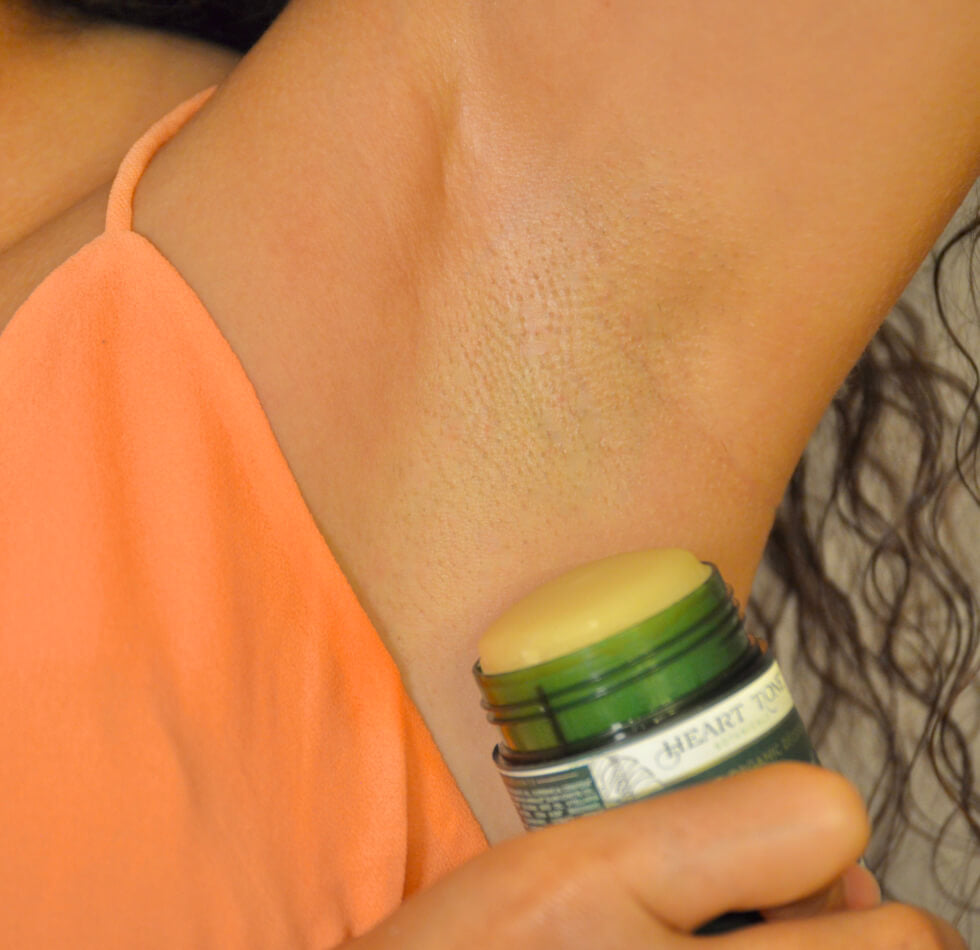 OUR DEODORANT 
HIGHEST QUALITY PREMIUM PLANT BASED ALL NATURAL AND ORGANIC INGREDIENTS NO FILLERS 24 HR PROTECTION
Natural Bioactive deodorant is sensitive skin formulated with clean ingredients that are gentle on skin and tough on odor. Our Bioactive deodorant is non pore clogging which allows the body to expel toxins naturally while absorbing moisture with arrowroot powder (from plants), kaolin clay (earth mineral) and diatomaceous earth (earth mineral). Naturally fragranced with powerful co2 plant extracts, terpenes, and essential oils that are amazingly rich with luxurious aromas. Handcrafted in small batches to ensure quality control.
• SMOOTH APPLICATION 
• NON PORE CLOGGING 
• NON CLUMPING 
• RESIDUE FREE 
• NON STICKY 
THE ALL OCCASIONS DEODORANT 
Strong On Odor, Gentle On Skin