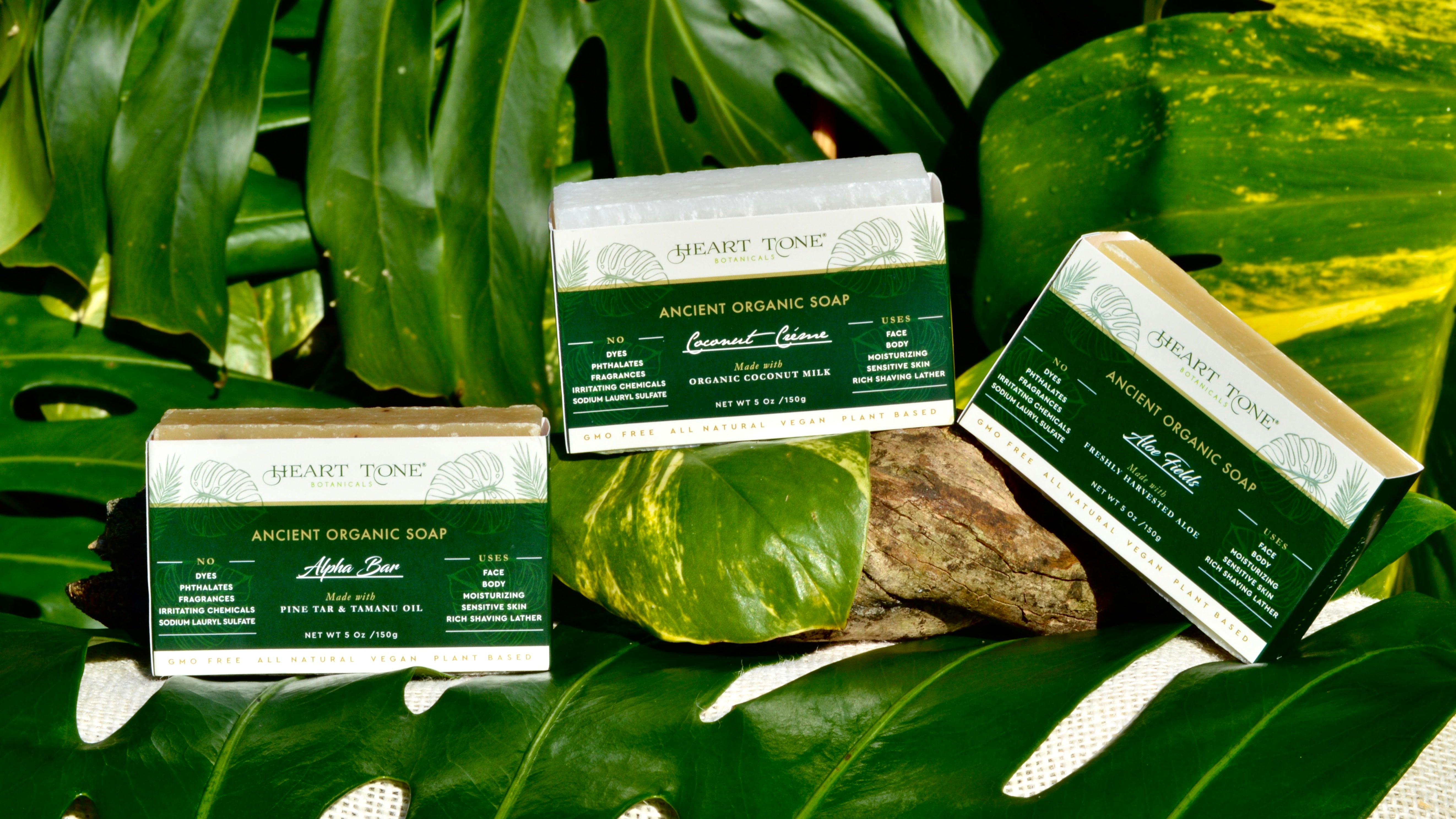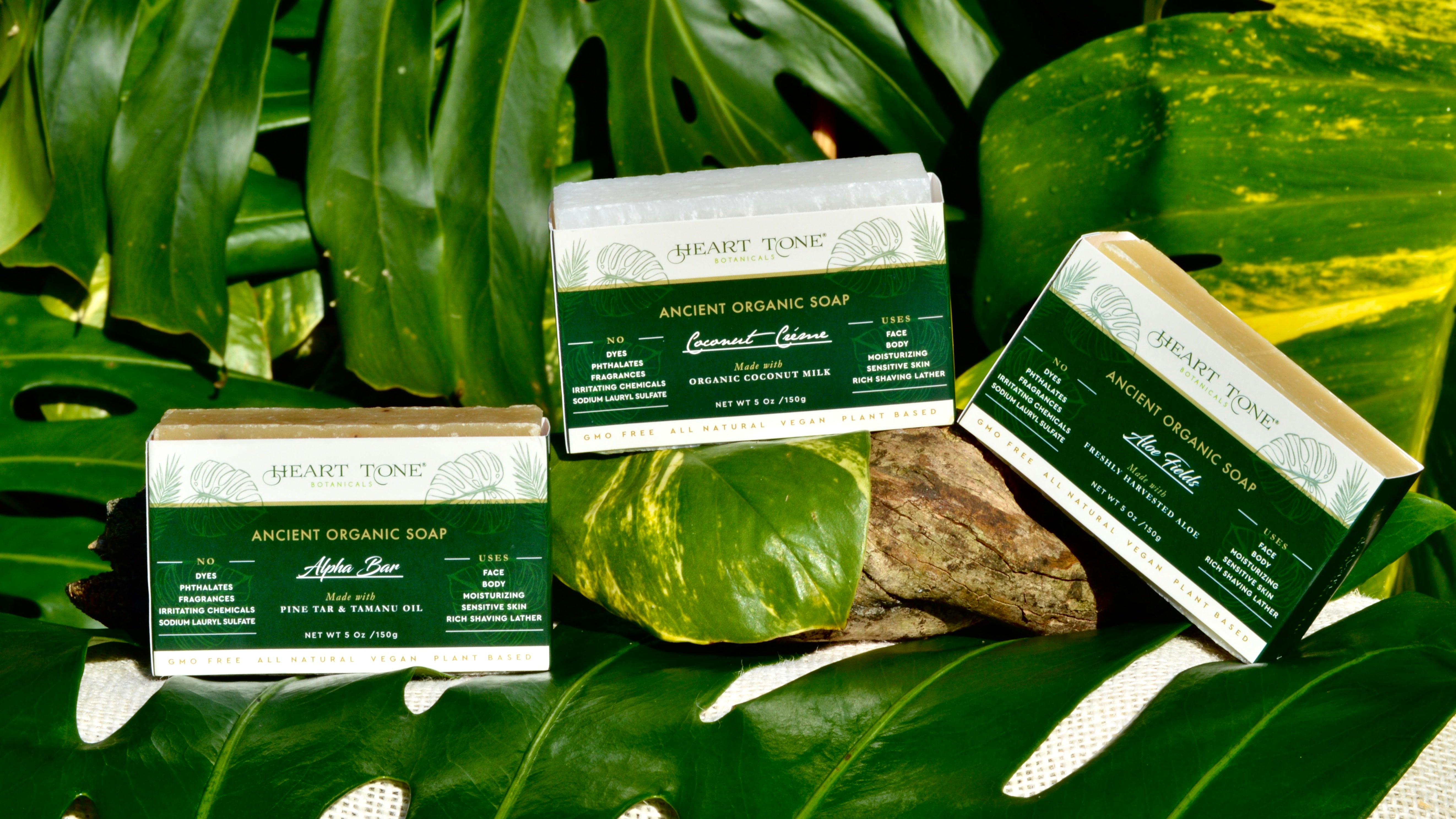 Organic & 100% Pure Premium Oils
Sodium Laurel Sulfate FREE
Synthetic Fragrance FREE
Made With Our Beyond Organic Farm Grown Aloe Vera
Soap
Keep yourself and the earth clean with natural soap by Heart Tone Botanicals. Our organic soaps are formulated without dyes, fragrances, phthalates, irritating chemicals, or sodium lauryl sulfate, making them good for your body and the environment.
We carry organic soaps in bar and liquid forms, making it easy to wash up. Our handmade bar soaps are cold processed in small batches, using biodegradable ingredients you can pronounce and understand. A number of the  herbal extracts used in our products are grown and harvested from our family farm, giving us immense control over every step of the process.
Our natural soaps are suitable for hair and body, free of allergens, and include nourishing and pure essential oils and antioxidants, making them great for all skin types. We're also dedicated to being GMO-free, plant-based, 100% vegan, ethically sourced, ocean eco safe, and cruelty free.
Heart Tone Botanicals creates multiple different varieties of organic bar and hand soap, including options focusing on anti-bacterial properties, hydration, and more. Our Coconut Crème natural bar soap makes a great shampoo, face, and body wash, and shaving lather, while our Faithfully Pure Hands Micro Defense classic castile soap is great for those who want a powerful clean without sacrificing quality and hydration.
Try our organic handmade soap, and we promise you'll never go back to traditional mass-produced soap again.